A classic British sportscar brand brought into the 21st century…
Lotus was one of the great British sportscar marques and has sold cars across the world but like many of Britain's engineering and manufacturing companies it is now foreign owned and producing more every day transport.

Insignia Creative was contacted by SJ Sportscars to consult on their new website build and help with producing the website so that it was ready for international markets.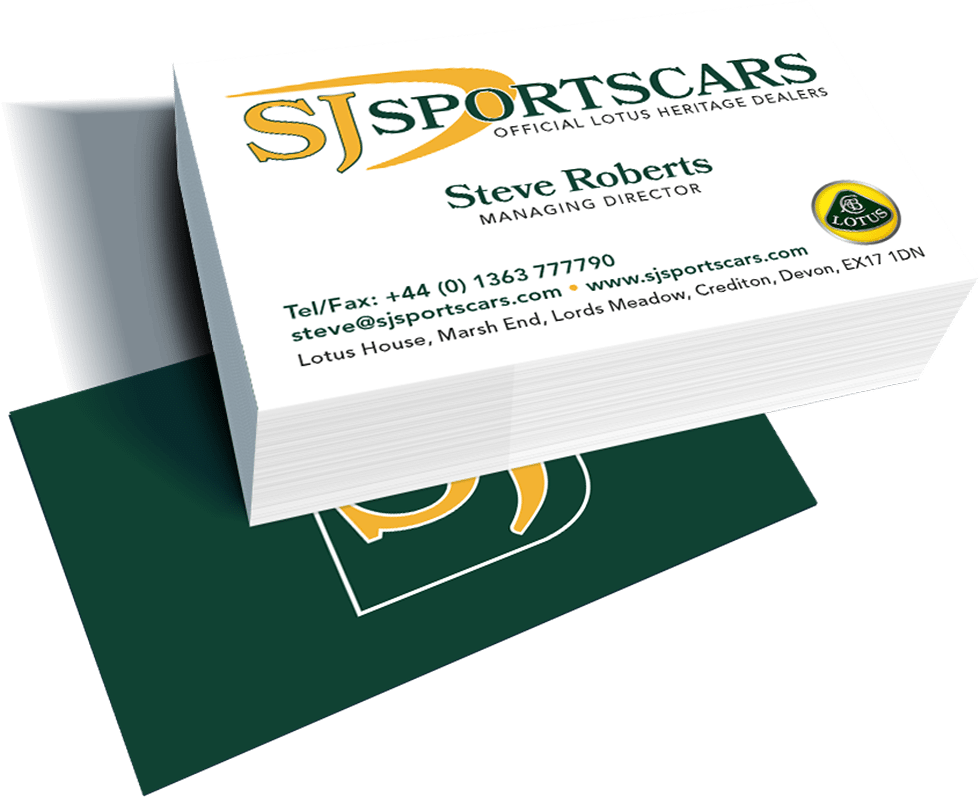 Offering multiple design and marketing services…
Having started the consultation process and liasing with SJ Sportscars' web developers we were asked to take a look at some creative work on the website to help tweak it a little and whilst we were at it how about creating a new logo!

Of course we obliged and created the logo you see here which takes a shape from one of the famous Lotus cars whilst mixing this with the famous Lotus colours of gold and British racing green.

We then applied this new logo to the company stationery and produced a set of window and engine stickers to be placed on all of the cars they service and go out with all their parts… and of course it was put onto the new website which is producing orders from across the world!