Website creation for high tech national company…
The competitive world of communications is ever changing with new technology and product launches and any high tech companies website should reflect this fast moving marketplace.

After producing the website for SWComms in 2013 we were contacted again to help rework the website to cater for this ever changing market.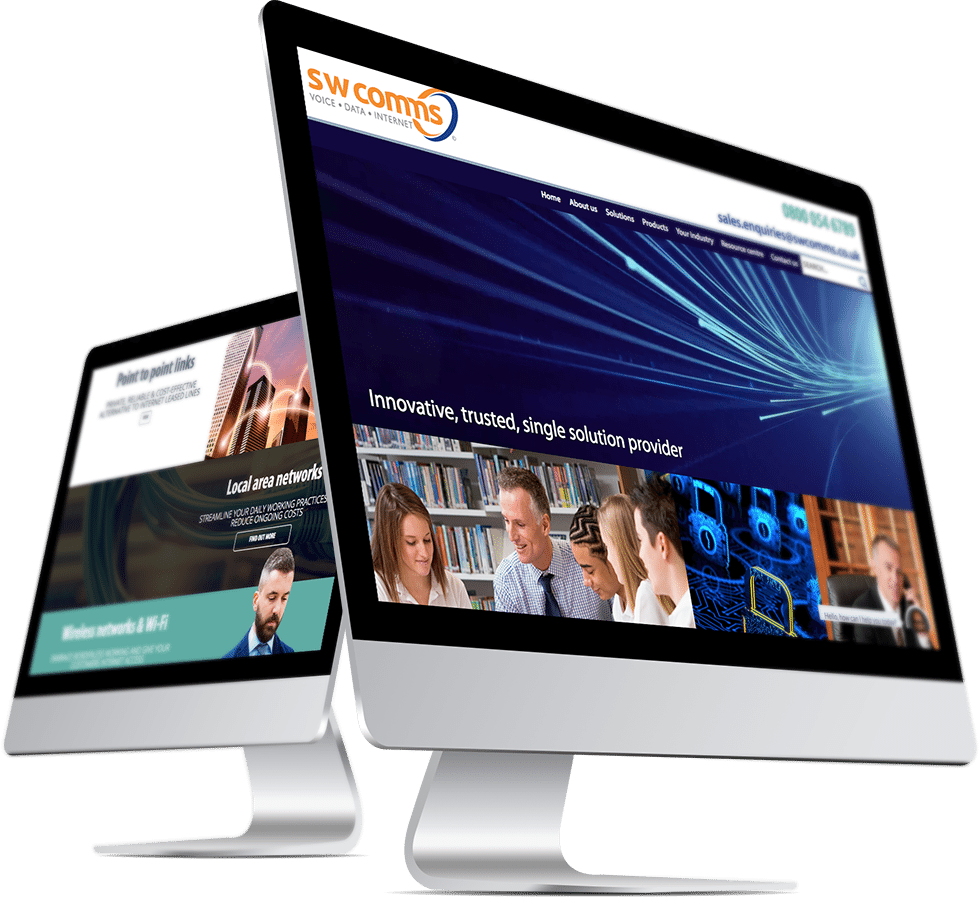 Sometimes simplicty is the key…
SWComms had a very clear vision of what they wanted the website to look like and we took this brief and produced initial photoshop design layouts to show them how all the major areas of the website would look across all the major devices.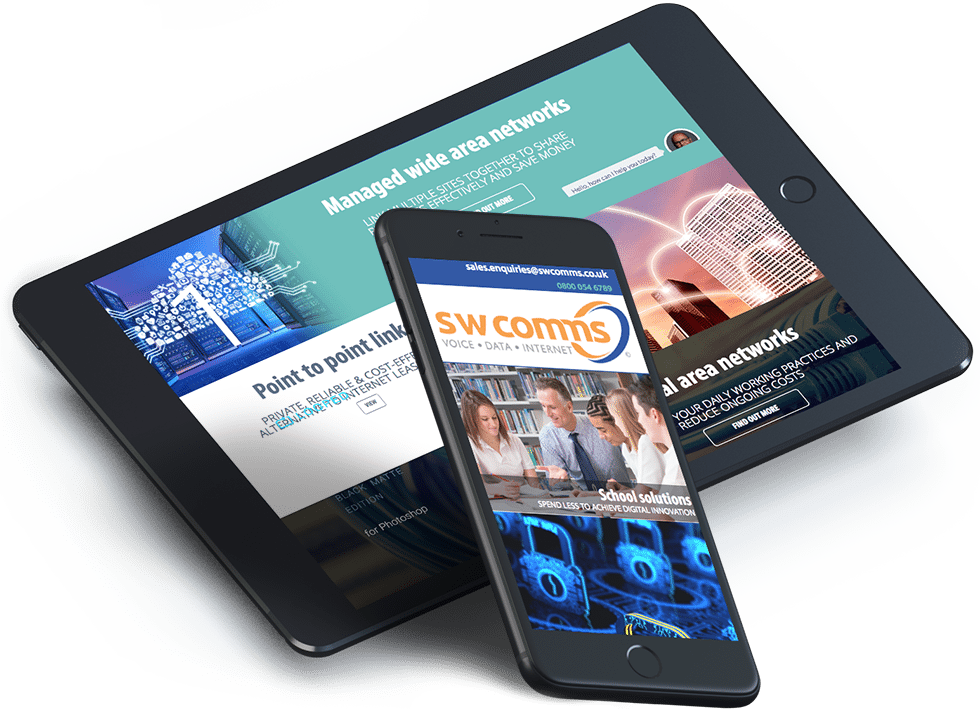 From web to exhibition to marketing material…
The design of the website was then taken thorugh inot a set of 4 exhibition banners which can be used either on their own or in any combination and we didn't stop there.

Promotional mousemats were designed to again echoe the new website design and keep the brand and flow across all the touch points – creative marketing adapted from digital to print.