We often hear from other design agencies in Torbay that being down in this part of the country hampers their efforts to expand both nationally and internationally whereas I believe that no matter what your location, as long as you are wiling to put in the effort you can still service customers both throughout the UK and across the world – this week is a case in point.
A 5am start on Tuesday saw myself and our marketing and Adwords specialist driving to just outside the M25 for a meeting with a 5 star golf and country club – further details to come as we hope they will become a new client.
A presentation to them on how we can help with their immediate issue of increasing membership across all of their service areas using both Google Adwords and Facebook advertising.
We then decamped upstairs to a meeting room to give a marketing workshop with The Azalea Group to Golf Business International members and partners.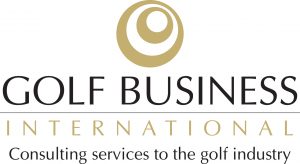 As I am one of the 35 members of this international golf business organisation we were asked to present on web design best practice and website SEO and search engine recognition whilst Dan Chidley from The Azalea Group gave a presentation on overall marketing best practices.
The afternoon finished off with Insignia Creative presenting the new design visuals for the new Golf Business Internation website – further details to follow on this exciting project.
The next day saw another 5am start with a train ride into central London to present to a new potential client on how Insignia Creative can help develop their business both through creative design and marketing as well as taking over and managing their Adwords accounts and social media platforms – we are very hopeful that shortly we will be working for a fast growing fitness and exercise brand.
A quick tube ride across to Canary Wharf to take 2 of our existing clients out to lunch and have a quick catch up on how we can further help them with their website and marketing requirements and then jump back in the car to drive back to Torbay.
A very busy couple of days but I firmly believe that if you want to expand your customer base you need to put in the hours (and the miles) to give both new and existing customers that personal touch.
And of course its all very good for my daily step average!!