Renowned wildlife artist Andrew Ellis has seen a dramatic increase in business including international orders, helped by Torquay based Insignia Creative.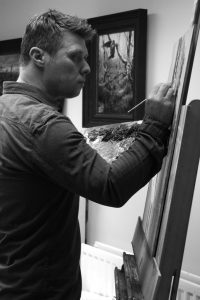 With more users surfing the web on mobile devices, Andrew felt his old website needed changing and updating and asked Insignia Creative to design and build the new site.
"Insignia Creative designed our first website which we've had for a few years," explained Andrew. "We've been very happy with the first site and having known the MD, Richard Netherclift, a long time wanted to use the company again as they did a good job before.
"More people are using their tablets and mobile phones to use the internet so I wanted a new site that was mobile and touch screen friendly."
In addition, Andrew, who specialises in birds of prey and sporting printings felt it was time to upgrade to an ecommerce site, enabling him to sell his original paintings and limited edition prints online.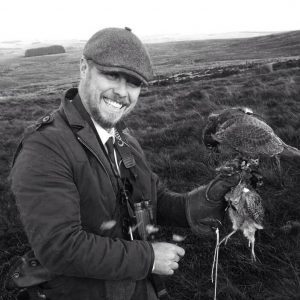 "I left the gallery I was with in London and relocated and decided it was time to promote the original side of my work, to feature my original paintings on the site," he said. "The site is now a full e-commerce site and I'm getting quite a few enquiries and good sales through it. The first day it went live, I received a major order from the States that I wouldn't have otherwise received.
"A gun manufacturer has also discovered my work through the site and has given me a special commission with regards to engraving work."
He added: "I've had some great feedback about the site, about how fantastic it is. I'm very pleased with it, it's easy to update and add to when I want. It's linked to Twitter and Facebook and it's bringing a whole new facet to my business."
And he praised Richard and the Insignia Creative team that has helped build a distinctive brand for Andrew, also helping out with print design work.
"Richard is great at coming up with fresh ideas and is very good at working to my brief. The new site is already proving very popular," he said.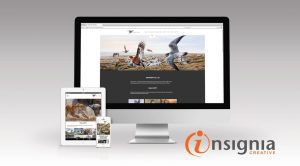 "The idea was to create a website that was clean, modern and stylish to attract people who wanted to purchase Andrew's original work or commission a painting," explained Richard. "The new site is very modern and mobile responsive and show cases Andrew and his variety of work."
Further information on Andrew Ellis Limited can be found by visiting www.andrewellispaintings.com and further information on Insignia Creative can be found by visiting www.insigniacreative.co.uk.