Website design and marketing company Insignia Creative is so busy it has expanded into new offices and taken on extra staff.
The company has increased its turnover by 20 per cent year on year since it moved into Torquay's Lymington Road Innovation Centre operated by South West Business Centres six years' ago and has moved into a larger office three times as the business has expanded.
Now the company, run by Richard Netherclift and Peter Blackler, has taken on designer Pete Ireson, just a few months after taking on a junior designer and in addition, is looking to take on another programmer.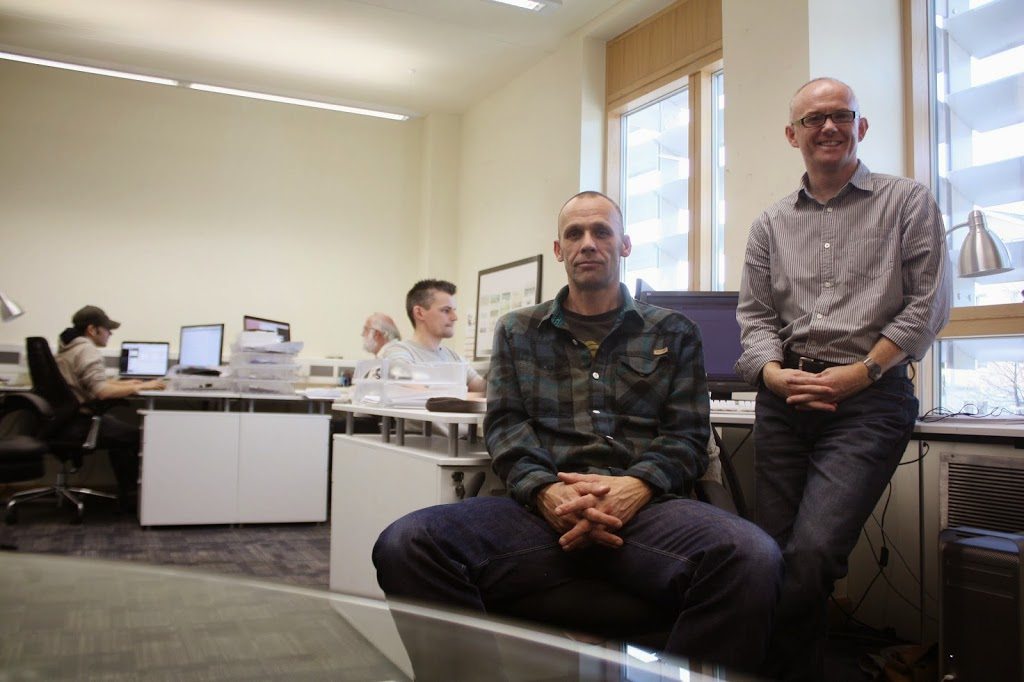 "We are very busy at the moment working on a range of projects for clients such as brochure, ecommerce and mobile websites," said Richard, who explained that the company also carries out branding and print design.
"We are taking on new clients and also get a lot of repeat business from our existing ones doing updates to their sites to make sure they are always kept up to date and increasing the functionality to make it easier for clients to add new items themselves."
Adding to its success in the UK, the company is looking to deal with more international companies and as such has been picked to be a UKTI international website provider.
"We were put forward by Steve Southcott who is an international trade adviser for the UKTI," said Richard. "It's another accolade for us and means the UKTI will put our name forward to companies and help us to work with global companies."
And he explained that being based at the innovation centre has definitely helped the business to grow.
"The office space is very flexible and has been ideal for our needs. We've been able to move to a larger office as we've expanded, avoiding the stress and hassle of looking for new office space and relocating," he said.
"We do carry out a lot of business with other companies based at the centre and make use of the network meetings – it's a great place to meet new clients and gain business."